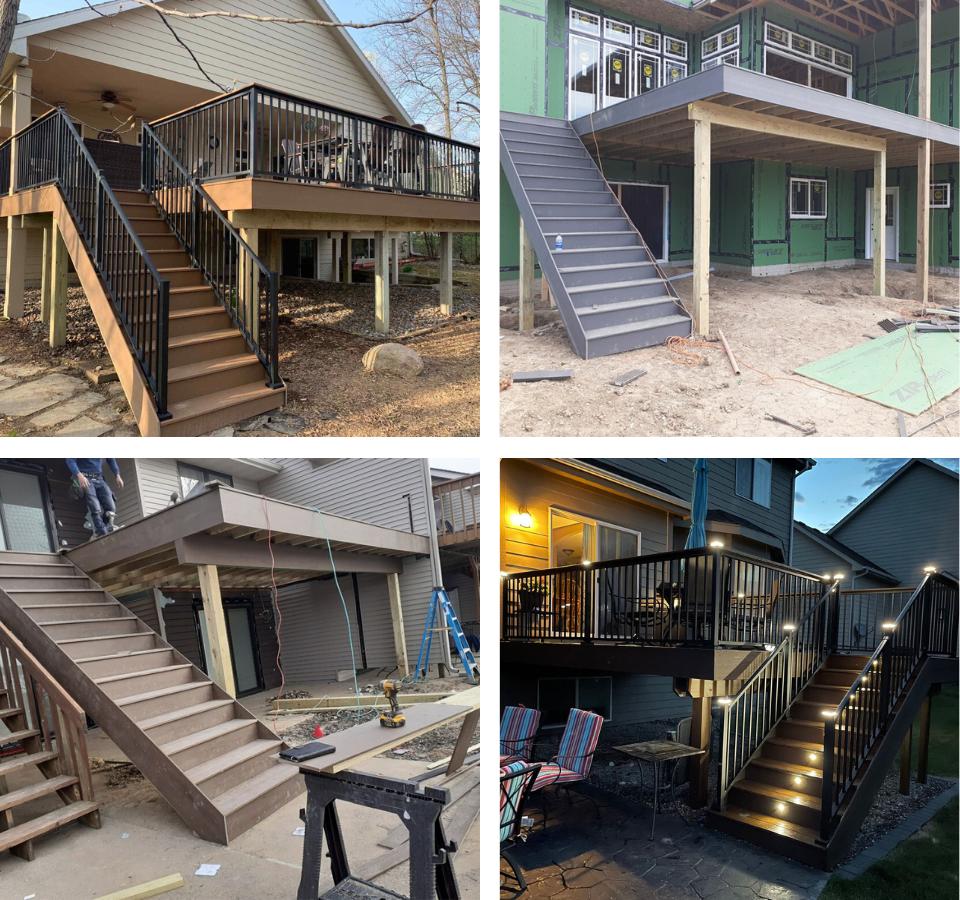 Deck Extensions in
Ankeny
CUSTOMER SATISFACTION IS OUR ULTIMATE GOAL
When you have been having difficulty fitting your entire family or a large party of friends onto your deck, it is a good idea to start thinking about our superior deck extension in Ankeny. Our team at Ankeny Deck Specialist can expand your outdoor space to perfectly accommodate all those you care about. adding any features you desire along the way, all to increase your comfort and relaxation. 
Contact us now at (515) 553-9803 to learn more about the benefits of extending your home's current deck.
Check Out Our Latest
Project
Schedule an appointment to speak with our helpful deck specialists so you can finally enjoy your backyard! Send us a message online or contact Ankeny Deck Specialist at 515-553-9803
Preparing for the Perfect
Deck Extension
You may initially assume that if you already have a deck that it is pretty simple to add to it. However, in many ways, adding to a pre-existing deck is even more challenging, and there are a lot of different elements that you will need to carefully consider. After all, you will want your extension to fit seamlessly with your current deck. It is important to discuss with our specialists what your plans are for your deck extension so that we can achieve the beautiful space on your property that you have been dreaming of.
Our knowledgeable experts are more than happy to sit down with you and consult on these
crucial components, including
Getting the Details
Right
Once you have the big picture of your future deck expansion firmly in your mind, it is time to get started on the critical details that will bring your project to life. Our knowledgeable professionals can help you figure out the sizing of the deck addition in the available spacing that you have, configuring how you will add your desired amenities and furniture. Whether you want a single-level expansion or a more complex multi-tiered extension, we will work through the entire process with you, from the number of steps to where you want trellises placed.
The Most Superior
Quality
Your deck extension can increase the value of your property by as much as 40%, but only if you use the highest quality of materials. At Ankeny Deck Specialist, we take pride in the fact that we have the most gorgeous, durable materials available. Get in touch if you are considering choosing between Composite, wood, vinyl, pressure-treated materials, or any other substance. As certified Trex Professional Installers, you can trust our experts to offer the most up-to-date information on the best materials for your deck.